FLR has relationships with some of the world's pre-eminent network and research organizations in order to connect our members to a wealth of resources and assets.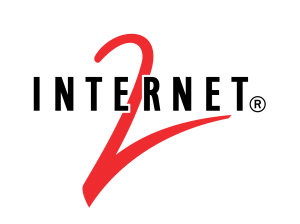 Internet2 is a member-owned advanced technology community founded by the nation's leading higher education institutions in 1996. Internet2 provides a collaborative environment where US research and education organizations can solve common technology challenges and develop innovative solutions in support of their educational, research and community service missions. Their community touches nearly every major innovation that defines our modern digital lives—and continues to define "what's next."
Internet2 operates the nation's largest and fastest, coast-to-coast research and education network, with Internet2 Network Operations Center powered by Indiana University. Internet2 serves more than 90,000 community anchor institutions, 305 U.S. universities, 70 government agencies, 42 regional and state education networks, 84 leading corporations working with our community and more than 65 national research and education networking partners representing more than 100 countries.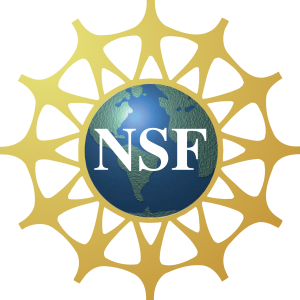 The National Science Foundation (NSF) is an independent federal agency created by Congress in 1950 "to promote the progress of science; to advance the national health, prosperity, and welfare; to secure the national defense…" NSF is vital because they support basic research and people to create knowledge that transforms the future. With an annual budget of $7.5 billion (FY 2016), NSF is the funding source for approximately 24 percent of all federally supported basic research conducted by America's colleges and universities. In many fields such as mathematics, computer science and the social sciences, NSF is the major source of federal backing.  NSF's "Campus Cyberinfrastructure – Network Infrastructure and Engineering (CC-NIE)" program invests in improvements and re-engineering at the campus level to support a range of data transfers supporting computational science and computer networks and systems research. The program also supports Network Integration activities tied to achieving higher levels of performance, reliability and predictability for science applications and distributed research projects.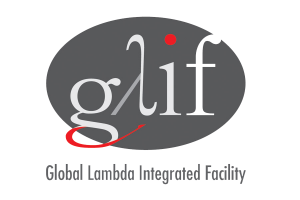 GLIF, the Global Lambda Integrated Facility, is an international consortium that promotes the paradigm of lambda networking. GLIF provides lambdas internationally as an integrated
facility to support data-intensive scientific research, and supports middleware development for lambda networking. It brings together some of the world's premier networking engineers who are working together to develop an international infrastructure by identifying equipment, connection requirements, and necessary engineering functions and services.
The GLIF participants are National Research and Education Networks (NRENs), consortia and institutions working with lambdas. Administrative support is provided by the GLIF Secretariat with financial support from sponsoring organizations.

eduroam is a global wireless network access service for research and education. An eligible organization (research organization or education-related organization) can provide users (students, researchers, staff and faculty) with wireless access at participating institutions.  Eduroam is a federated authentication service that allows participating institutions to provide access to their wireless networks to users from other eduroam participating institutions using their home institution username and password.  When a user connects with any participating wireless network, the home RADIUS server does the authentication, while the host institution does the authorization.
Eduroam is available at more than 12,000 locations worldwide, including more than 450 colleges, universities, and research facilities in the United States.