Florida LambdaRail's state of the art 100Gbps network supports discovery and outreach by enabling our members' research and experimentation projects.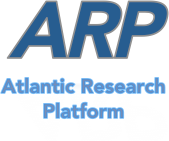 Atlantic Research Platform
The Atlantic Research Platform (ARP) is a science driven, high capacity data exchange and transport facility that links campuses to other regional, national and global science DMZ's, the AtlanticWave, Internet2, Energy Sciences Network, and the Global Network Advancement Group (GNA-G). The ARP integrates campus Science DMZs (following a model developed by ESnet) and links together many of the NSF funded Campus Cyberinfrastructure initiatives (e.g., CC-NIE, CC-IIE, CC-DNI) funded in recent years. With the ARP, FLR foresees extensive benefits for research within and around Florida and the country by extending and interconnecting campus research, HPC and instructional technology environments beyond campus borders to the global research and education networking fabric with integration of campus Science DMZs as secure enclaves for data intensive science and high speed data transport.
---

FIU/AMPATH
FIU/AMPATH serves as the premiere interconnection point for network-enabled U.S.- Latin America and Caribbean science research and education. Through its exchange point facilities in Miami, Florida, high-bandwidth network services are available for U.S. and international research and education networks to extend participation to underrepresented groups in Latin America and the Caribbean. AMPATH works as a major research facility recognized by the U.S. National Science Foundation, supporting international e-science. The exchange point, located at the NAP of the Americas, is a collaborative effort providing to its connectors:
Access to Internet2 network
Access to AMPATH connectors and peers
Access to the Energy Sciences Network (ESnet)
AtlanticWave Layer2 Transport service for national research networks
Commodity Internet service through AMPATH's multi-homed connections to Tier-1 providers
Settlement Free peering to networks, such as Google, Akamai, gTLDs, Verisign, Limelight and others…
Collocation Space
Smart Hands and Engineering Service
120 Gbps of upstream bandwidth capacity via AtlanticWave and FLR
---

SSERCA
FLR supports the Sunshine State Education and Research Computing Alliance, which brings together university-based, geographically distributed high-end computing resources in such a way that their collective impact is far greater than the sum of their individual parts. The Alliance's mission is to further the development of a statewide computational science infrastructure of advanced scientific computing, communications and education resources by promoting cooperation between Florida's universities.
---
HPC Resources

FLR Member Research Computing Resources (Including HPC)

*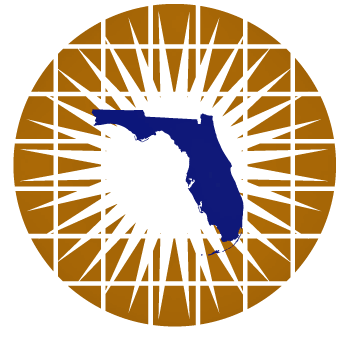 = FLR Equity Partner  

=SSERCA Member
---

LSST
The goal of the Large Synoptic Survey Telescope (LSST) project is to conduct a 10-year survey of the sky that will deliver a 200 petabyte set of images and data products that will address some of the most pressing questions about the structure and evolution of the universe and the objects in it. The LSST survey is designed to address four science areas:
Understanding the Mysterious Dark Matter and Dark Energy
Hazardous Asteroids and the Remote Solar System
The Transient Optical Sky
The Formation and Structure of the Milky Way
FLR & FIU/AMPATH provide major support to transport LSST data from South America to Miami on its way to researchers across the United States.
---
The Innovation Platform

Internet2 created the Innovation Platform to inspire a new generation of community-developed applications and empower members to deliver a new breed of tailored, better-yielding services for scientific researchers and educators.
In Florida, FLR's partner institutions are working to construct their own innovation platform infrastructure that includes a 100 gigabit Ethernet (GE) technology Layer 2 connection, support for software-defined networking (SDN), and implementation of a Science DMZ.
100GE Layer 2 Connection – Unconstrained Bandwidth Availability:Extraordinary increases in network capacity and speed, delivered across a 100GE national backbone, deep into the places where tomorrow's innovators are at work, enabling widespread application development and delivery.
Software Defined Networks – A New Class of Control:Entirely new dimensions of possibility, allowing previously untouchable, inflexible networks to be deeply programmable and optimized for compute, storage, visualization and transport capabilities so all can be driven by applications.
Science DMZ – Fewer Bottlenecks:
Pioneering concepts like the Science DMZ** provide a blueprint for architecting and optimizing local networks to support the very unique needs of passing high-bandwidth research data. Using this model, campuses experience improved application performance without sacrificing security—and as a result, can fully leverage their investments in 100GE connectivity.
On the network level, FLR answered the challenge presented by Internet2 and deployed the three legs of the innovation platform – and then added a fourth leg – a Regional Science DmZ across its network. The following is a list of FLR partner institutions' progress on establishing the three legs on their campuses, in turn, connecting to the FLR Regional Science Dmz:
CAMPUS
100G
Science DMZ
FLR MPLS
(OF/SDN)
 FLR Regional
Science DMZ10G/100G
Florida Atlantic University
100G
Florida Gulf Coast University
 
 
 
Florida Institute of Technology
In Progress
 
 
Florida International University
 
100G
Florida State University
100G
Nova Southeastern University
 In Progress
 
 
University of Central Florida
 
 
University of Florida
100G
University of Miami
100G
University of North Florida
 
 
 
University of South Florida
In Progress
10G
University of West Florida
 
 
 
08/2022