FLR recently bade farewell to Dr. Rick Burnette who earlier this month completed a two-year term as FSU's representative on the FLR Board of Directors.
Dr. Burnette, who served as Interim CIO at FSU from 2021 until just recently, will return to his duties as the associate vice president for academic affairs and institutional data administrator at Florida State University where he will be taking on several new projects including preparing FSU to be considered for AAU status in the coming years.  During his time on the FLR Board of Directors, Rick served as Chair of the Research Committee and always provided a welcome jolt of humor and insight.  The entire Board and the FLR staff appreciate his service.
Filling Rick's shoes as FSU's representative on the Board of Directors is Jonathan Fozard, who on April 3rd was named as the university's chief information officer and associate vice president for Information Technology Services (ITS).

---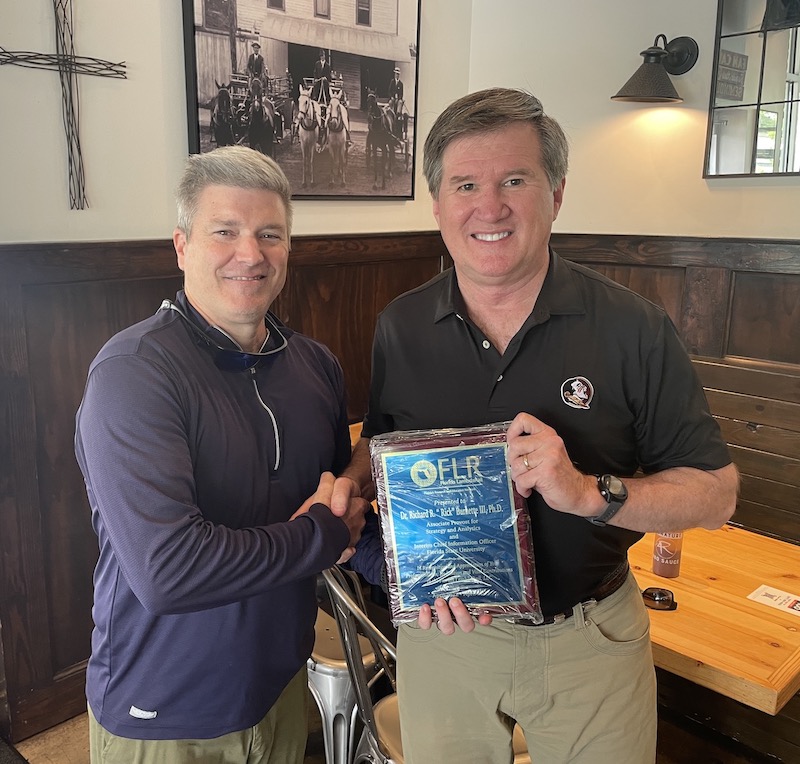 Dr. Rick Burnette receives a plaque in recognition of his service to the Board of Directors from CEO Jon Ellis